After the
last post about my lack of audio engineeritude
, I came home to find the mic in the same absurd position as I left it after recording '
2 i5 b3tt3r than 0n3
'. As you can see, I wasn't really aiming it at the kit AT ALL...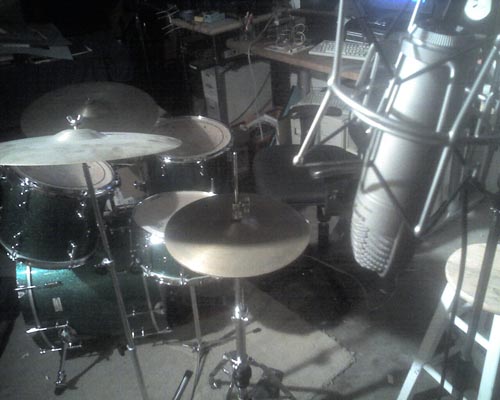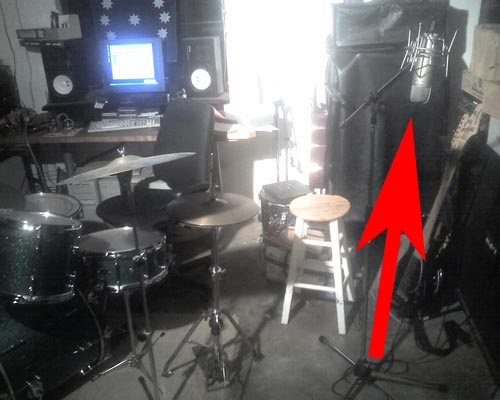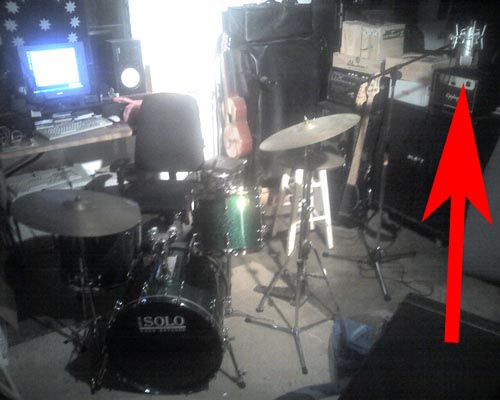 Better Drum Recording: So I literally dusted off my recording gear and tried to use my standard shortcuts and equipment (D112, Oktava C-12s, SM58) to record 'Doomed From The Start'.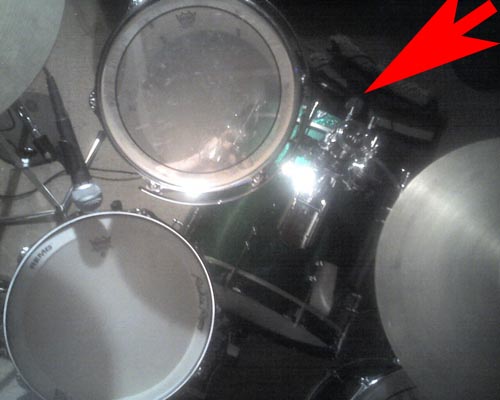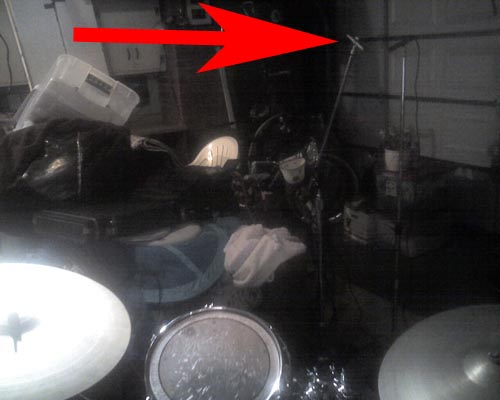 Guitar stuffs: More from recording 'Doomed'. I played the Fender Lead II into the Zvex Nano Amp into the Mesa 4x12. I think that thing is packed with celestions. I'll have to doublecheck tho. I'm using the Zvex instead of the dual rectifier because it sounds nice and because of the late-night recording sessions.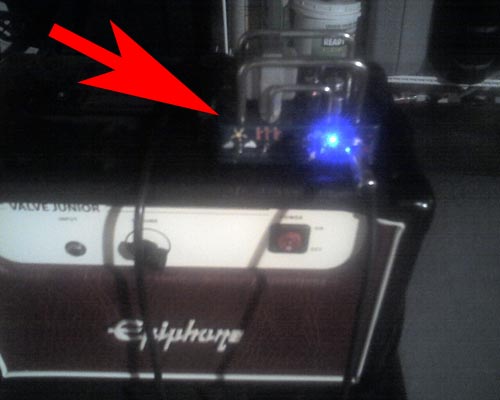 I recorded 'Doomed' with a SM58 about 6 inches away from the speaker.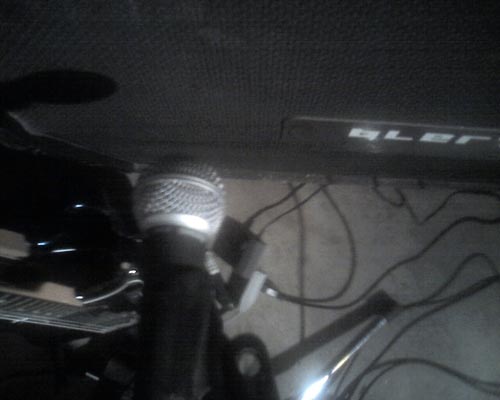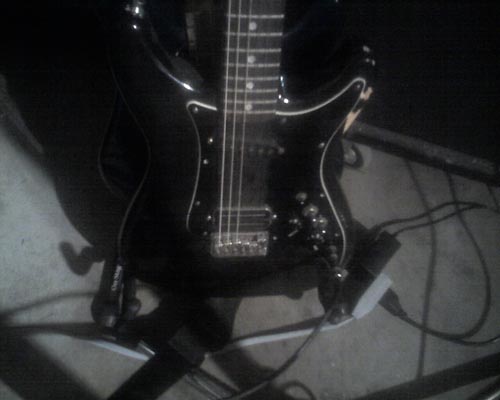 Vocals went through the Pacific Pro Audio - LD-2UBE and I think I heard what Derek was singing about in his song about the microphone. There's something almost too transparent about the sound. I'll muck around with this a little more.
category =
MUSIC
tagses =
SONG-A-DAY
,
29
,
STUDIO
,
ENGINEER
,
DRUM
,
PERCUSSION
,
MICROPHONE
,
MESA BOOGIE
,
FENDER
,
ZVEX
,
OKTAVA
,
SHURE
,
SAMSON
,
PACIFIC PRO AUDIO
,
Leave a comment